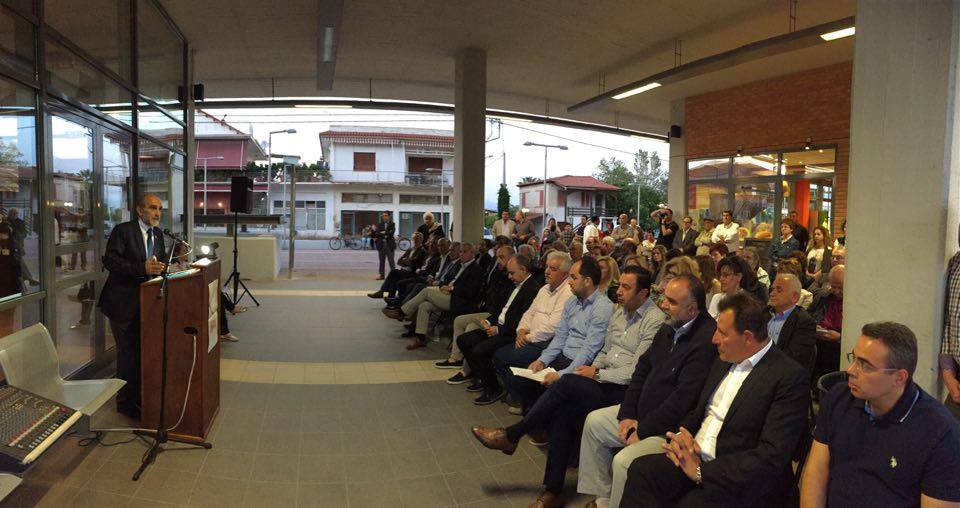 Saturday 13 May 2017
21:00 | Diakopto Station
Beginning of festivities.
Odontotos and its contribution to the advancement of the area.
The cooperation of the divisions and its positive results.
The representatives of the cooperative divisions – Municipalities of Aigialeia and Kalavrita, DI.K.EP.A, TRAINOSE, OSE, Western Greece District, Central Liaison Office, Athens School of Fine Arts, Administrative Division Chelmos – Vouraikos, Center of Environmental Education Klitoria – Akrata, Association Friends of Odontotos, Ministry of Tourism – greet and propose the next steps for the further progress of the organization.
Presentation and Awards Nomination of the artworks.
The artworks of the students-artists will be presented and the awards will be given to the artists of the first three oeuvres.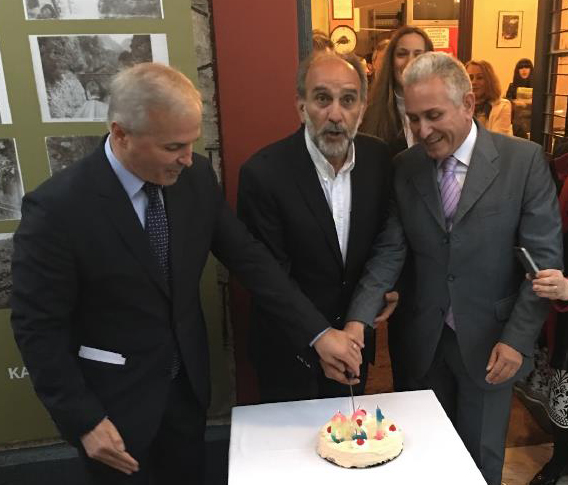 Beginning of the festivities «En Sirmo 2016», Kalavrita: Regional Governor of Western Greece Apostolos Katsifaras (center), Mayor of Aigialeia Thanasis Panagopoulos (left) and Mayor of Kalavrita Giorgos Lazouras (right) celebrate the anniversary of 120 years of Odontotos!